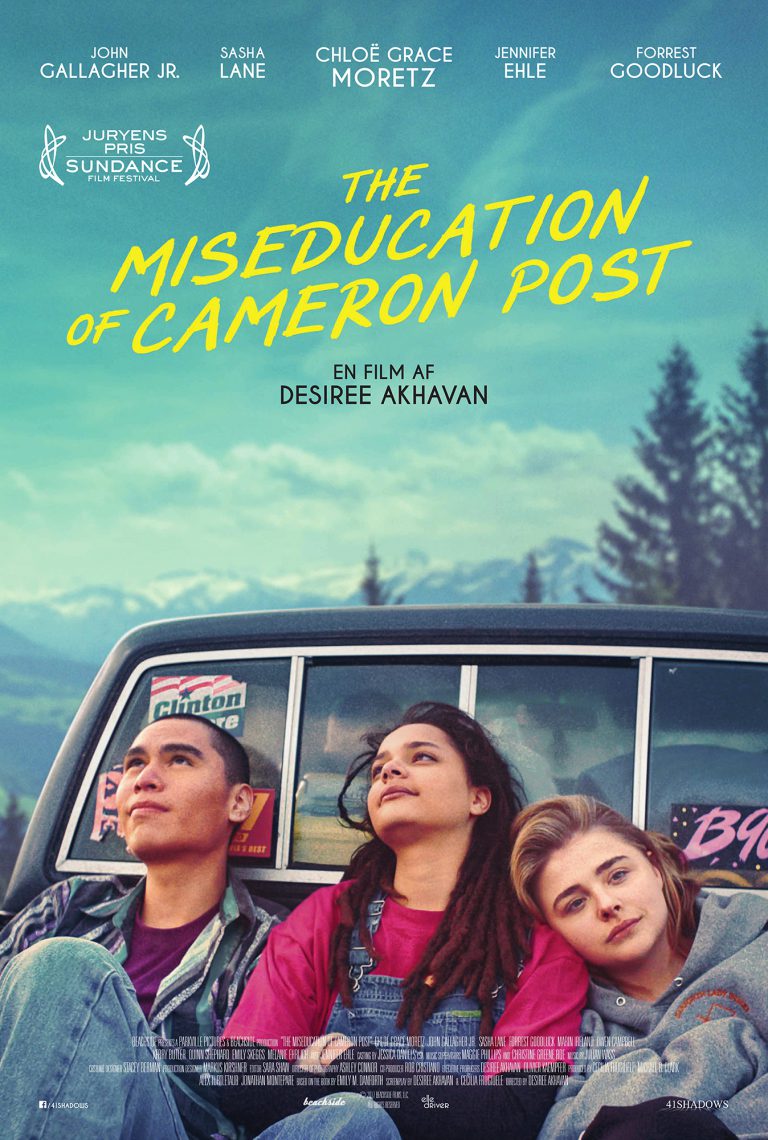 Instruktør: Desiree Akhavan
Land: USA
År: 2018
På overfladen er Cameron Post ligesom alle andre teenagepiger i den lille religiøse by, hvor hun bor. Det er indtil, hun efter en skolefest bliver opdaget i et intimt øjeblik på bagsædet af en bil med en veninde fra bibelskolen. Da homoseksualitet betragtes som en synd, sendes Cameron straks væk til en kristen omvendelseslejr i håbet om, at hun på lejren kan blive kureret for sin syndige tiltrækning til sit eget køn.
På lejren udsættes Cameron for hård disciplinering, tvivlsomme "de-gaying" metoder og kristen rockmusik. Mod al forventning møder Cameron en gruppe ligesindede unge, som hun hurtigt bliver venner med. Sammen hjælper de hinanden gennem lejren, mens de venter på deres frihed, og for første gang i sit liv føler Cameron sig ikke længere så alene.
Dette er en film om Camerons inderste væsen, og hvordan hun står op imod en koncentreret indsats for at omdanne den, fortalt med stille hårdhed og ynde – The Atlantic
'The Miseducation of Cameron Post' vandt hovedprisen på Sundance i 2018 og har fået en forrygende modtagelse af pressen i USA. Instruktør Desiree Akhavans sensitive portræt af et ungt menneske, der er ved at finde sig selv og sin identitet, minder om film som 'Call Me By Your Name', imens temaerne om institutionalisering og psykologiske magtspil sender tankerne mod klassikeren 'Gøgereden'.