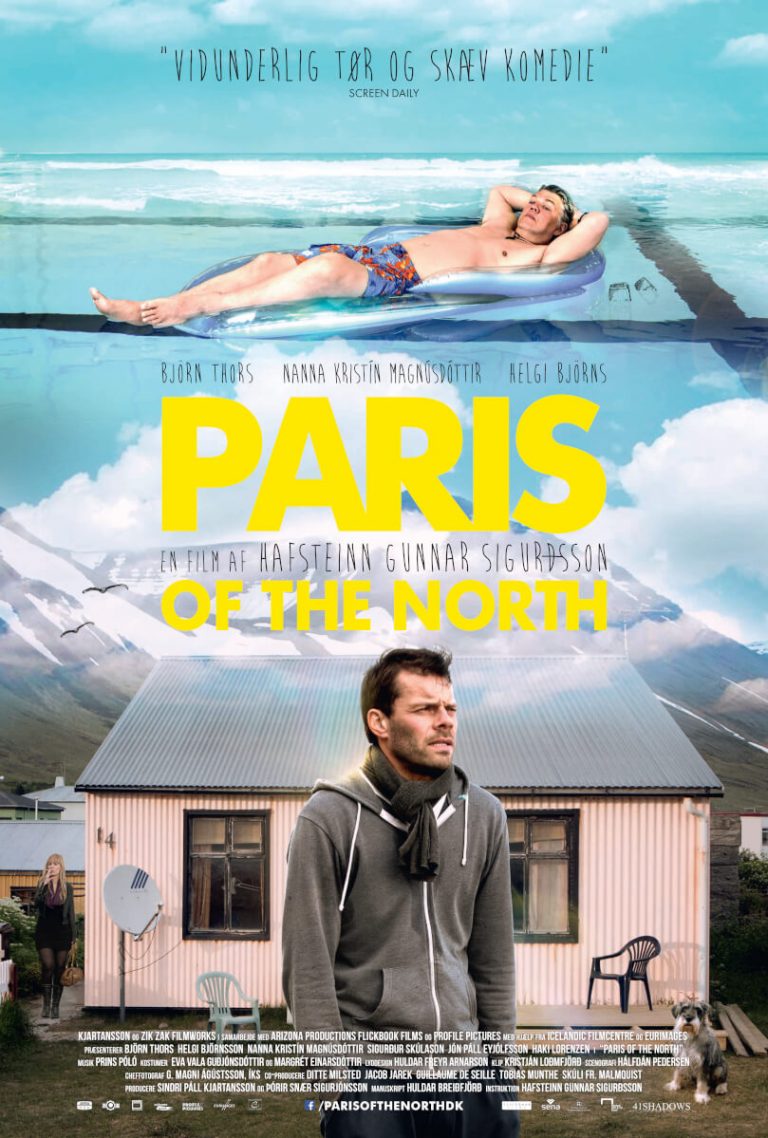 Instruktør: Hafsteinn Gunnar Sigurðsson
Land: Island
År: 2014
Paris of the North handler om Hugi, en 37-årig skolelærer, der bor og arbejder i en lille og afsidesliggende by på Island. Tilbagetrukket fra storbylivet er Hugi overladt til sit eget selskab og den lille bys få indbyggere, som han kun ser til de ugentlige AA-møder og når hans ekskærestes søn kommer over for at spille fodbold. Hugis rolige og isolerede liv afbrydes dog brat, da Hugi modtager et telefonopkald fra sin far, der melder sin ankomst – en nyhed Hugi ikke umiddelbart er begejstret for. Efter at have rådført sig med sin AAsponsor og ekssvigerfar, beslutter Hugi sig dog for at byde faderen velkommen, en beslutning han hurtigt fortryder.
"En smuk og rørende såvel som komisk tragisk film, der i den grad er værd at se." – ★★★★★ Ordet
Paris in the North er en karakterdrevet humoristisk og finurlig lille filmperle, der handler om den mandlige psyke, udtrykt gennem et usikkert og vaklende forhold og venskab mellem far og søn. Filmen er co-produceret af det danske independent selskab Profile Pictures (Thor Sigurjonsson, Jacob Jarek, Ditte Milsted og Caroline Schlüter), der med islandske RAMS netop har vundet prisen for bedste film i kategorien Un Certain Regard i Cannes i år.